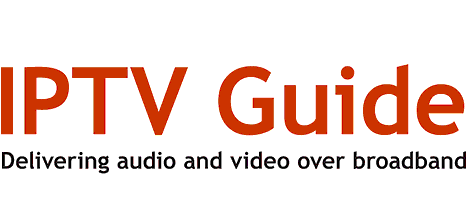 IPTV Guide
This practical guide presents the key issues that every senior media or communications executive needs to know about the distribution of audio and video programming using internet technologies.
Based on their original influential independent report, IPTV: Broadband meets broadcast - The network television revolution, informitv and Lovelace Consulting have produced this exclusive executive overview of internet protocol television and the emerging market for delivering audio and video services over broadband data networks.
The IPTV Guide explains in simple terms precisely what internet protocol television means and what it means for your business.
Contents
Introduction
IPTV
Convergence
Service providers
Broadband video
Implications
Glossary
60 page PDF file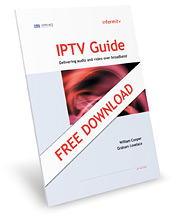 Download your copy today
IPTV Guide:
Delivering audio and video
over broadband
William Cooper
Graham Lovelace
Published by informitv
December 2006
informitv
has the latest IPTV news - sign up for the free newsletter